Hi friends!  I'm so thrilled to be filling in for the super sweet Melissa Phillips to bring you the latest Design Team Tips installment!
It's no secret, I have a "thing" for black cardstock!  I absolutely love it and find myself reaching for it often while creating.  A while ago, I started to notice a trend in the photos I was saving to my inspiration Pinterest board.  Over half of the photos I had saved all had a black or very dark background.  But what makes them so appealing to me is the fact that they are almost always paired with bright, bold, or even pastel colors!  There is just something about the contrast of the colors that appeals to me.  
I have created two cards to share with you today, both featuring very dark backgrounds along with bold and bright colors!
For my first card, I started with my absolute favorite...a black card base and background.  I really wanted an open lined flower for this card, so I chose the Peonies On Parade stamp set.  I embossed the large flower three times in white.  I also added in some leaves to help fill in some of the open spaces.
For the sentiment, I die cut the Celebrate die (from the Birthday Cheer die set) out of white cardstock.  I didn't think it stood out enough against the white embossed flowers so I sponged on some pink ink along the bottom of the die cut.
For the focal image, I embossed the large flower and several leaves in black onto watercolor paper.  Using some watercolor paints, I quickly added some color to the images and then die cut them out using the coordinating Peonies on Parade die set.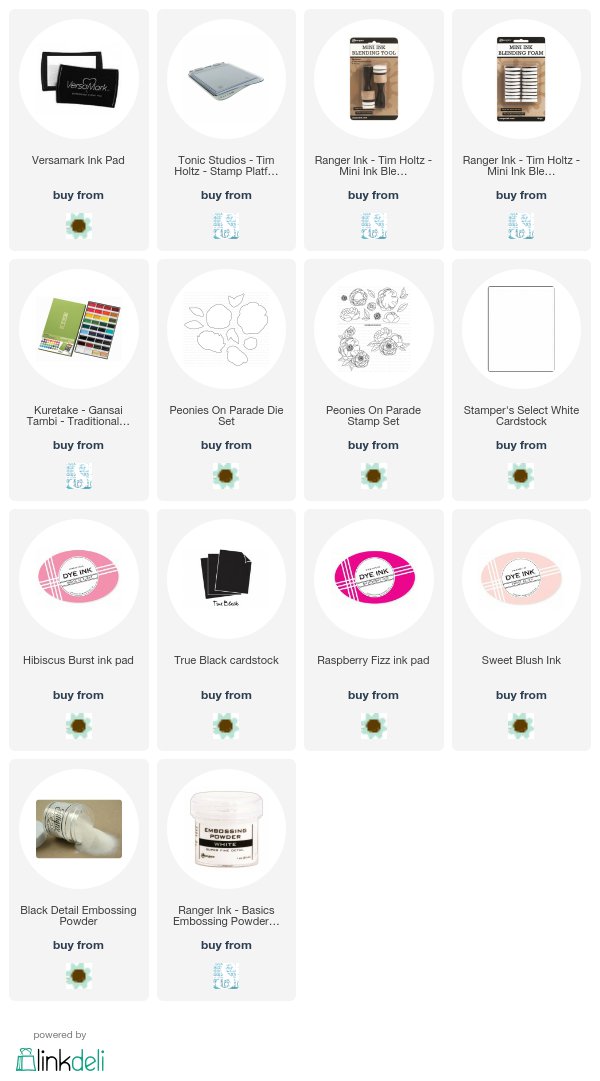 My next card features a Dark Indigo background.  Dark blue seems to be making a major design comeback and I couldn't be any happier about it!  When paired with bright colors, there is still that eye catching contrast, but with a a bit more of a sophisticated feel.  I especially love that the slightly lighter shade allows for some tone on tone stamping!
I stamped the Cover Up: Quarterfoil stamp on the background panel using Dark Indigo ink.  I absolutely love the subtle tone-on-tone look!  The frame is die cut from the Fun Frames die set.  I embossed one of the sentiments from the Friendly Flowers stamp set using white detail embossing powder.
The flowers are from the Friendly Flowers stamp set.  I stamped them in bold red, yellow, green, and blue colors.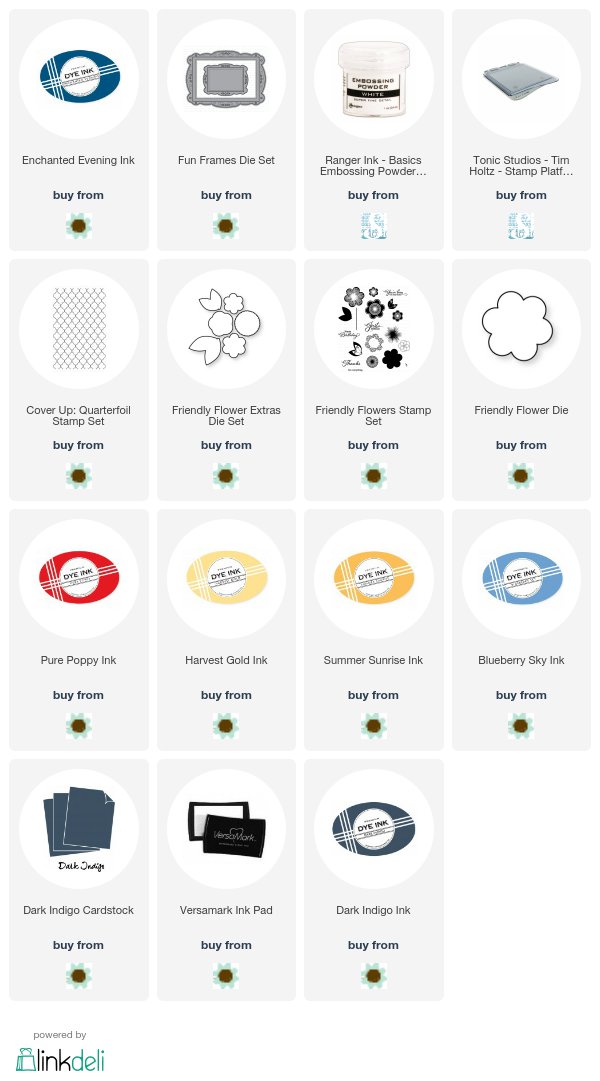 I mentioned at the beginning of my post that I would continually find myself drawn to inspiration photos with dark backgrounds.  I have chosen a few of my favorite ones and thought that I would share them here with you.  Notice that while they are very striking now, try to picture them with a white background.  I'm sure they would still be lovely, but I don't think they would have the same impact.

Photo Source A Joyful Journey

Photo Source Print & Pattern



Photo Source Print & Pattern

Photo Source Print & Pattern
Thanks so much for joining me here today!
~Laurie