Hello friends!  I'm excited to share several projects featuring the Make It Market: Wonderland Kit from Betsy Veldman for Papertrey Ink!  Tomorrow is the big release day, so the waiting is almost over!
This kit is definitely the kit to top all kits. Betsy has gone above and beyond with this one! Each and every piece has been thoughtfully designed and selected to give you an endless amount of design options as you prepare for the holidays. From gorgeous gift tags to unforgettable holiday cards, you will have everything you need at your fingertips! One of the best parts of this kit? Well besides the innovative die-cut and stamped mini vintage pick-up truck. The mini cloches! Yes! Real mini cloches! Betsy cleverly designed all of the elements to fit inside these sweet mini cloches that you can use for gifts, holiday table decor, the perfect finishing touch for your tree and SO much more.
Stop by Nichole's blog HERE for all the details, and the kit itself will be available for sale on Sunday, October 1st at 10pm ET, exclusively at Papertrey Ink!


Here's a look at the main kit...
SO much goodness!  I mean, this kit is absolutely MASSIVE! 
And there is a even a Trimmings Kit, which is full of gorgeous embellishments!    Each and every piece is so well thought out and in my opinion just to much fun not to have!  :-)

I have four projects to share with you today...
My first card features stamps, dies, and one of the big scene stencils from the main kit.  There just isn't words adequate enough to describe how much I love this kit!  These florals are just stunning! 
 
To create the background, I sponged one of the big scene stencils using Fine Linen ink onto white cardstock.  I layered a bit of vellum on top of the sponged background and added some fine glitter along the edges.


Here you can see the dimension I added by popping up a couple of the flowers as well as the banner.  I embellished with one of the Clear Wheat Sprays and Rose from the Trimmings Kit.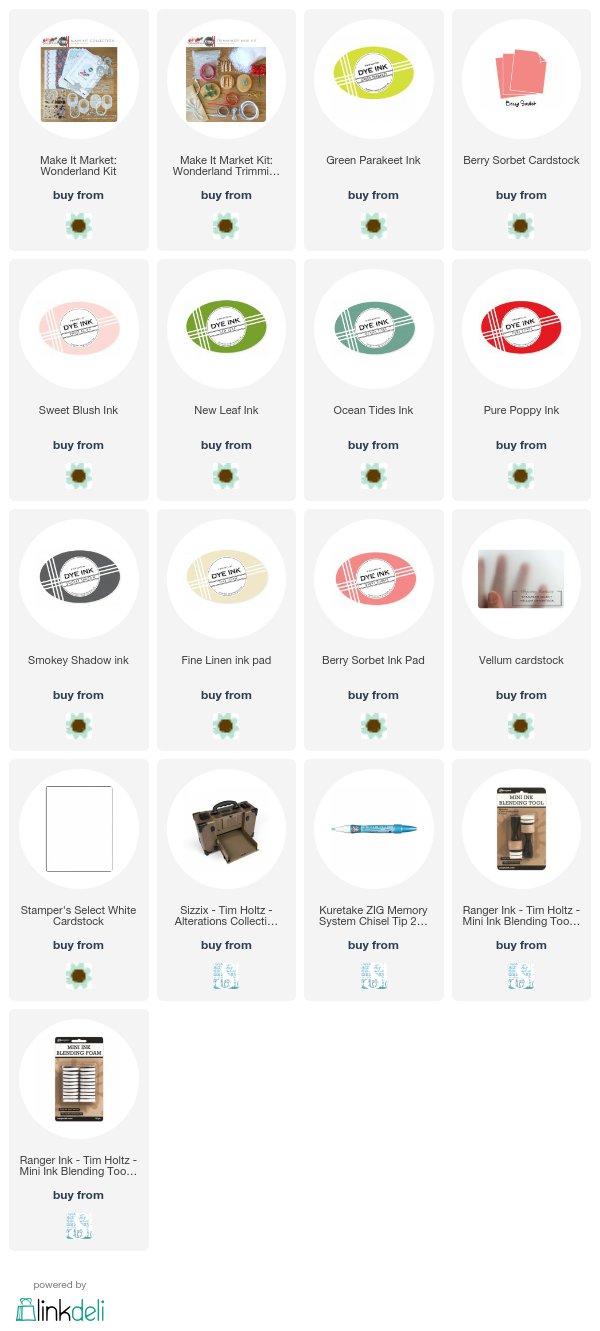 My next project is a mini cloche.  Can you believe this kit?  I mean, it doesn't get much better than a mini cloche!!!  I had so much fun putting this together!   And with all the fun 3D dies included in this kit, there are endless possibilities to dress these up!




Did I already mention how much fun this was to put together?  Betsy really does think of everything!  That deer!!!!


I took the cloche top off so that I could take some better photos.  You just had to see this deer in action!  I doubled up on each of the layers so that it would be just a bit sturdier and easier to glue to the bottom.
Those trees.  Love, love, love them!  I wanted them to look frosty so I added some white embossing powder to parts to mimic snow.


Here's a look at the other side of the cloche.  This 3D truck!  SOOO cute!  How fun would they be filled up with some mints and placed at each place setting to dress up your Holiday table?!!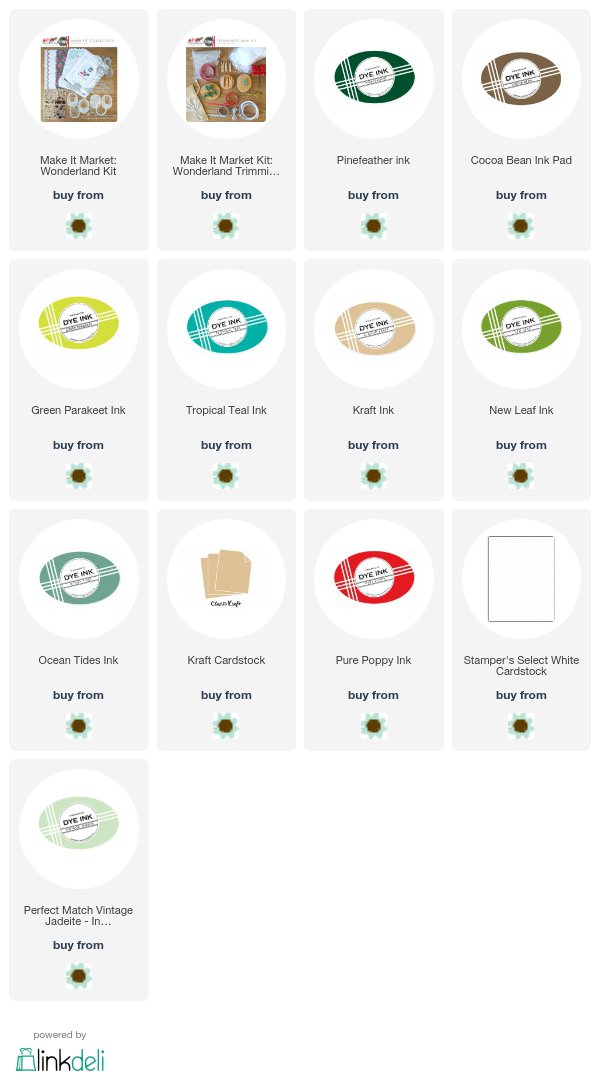 I couldn't help myself!  I just had to create another card!  This card utilizes one of the printed ovals that is included in the Wonderland patterned paper pack.
For the background, I lightly sponged some Vintage Jadeite ink onto the white background layer.  I then stamped the rose image in the same ink.  Finally, I splattered on some gray and white in
I embellished with a strip of coordinating patterned paper as well as some of the Birch Curling ribbon.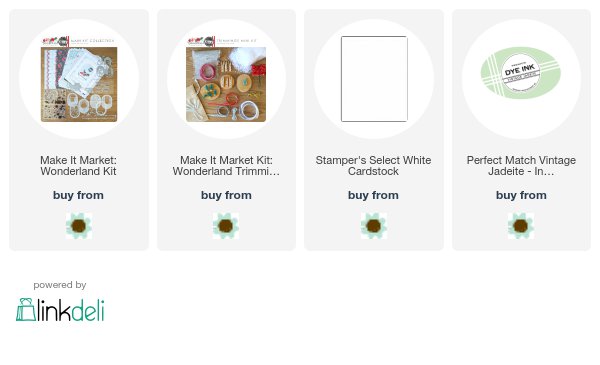 Last, I have a sweet little burlap gift bag, all wrapped up with a tag and festive embellishments!  The bag itself is from the Make It Market: Wonderland Trimmings Kit.


The printed tags make dressing up any gift so incredibly quick and easy!  I just added a clothespin, mini white tinsel, a rose, and a couple of Clear Wheat Sprays for embellishment.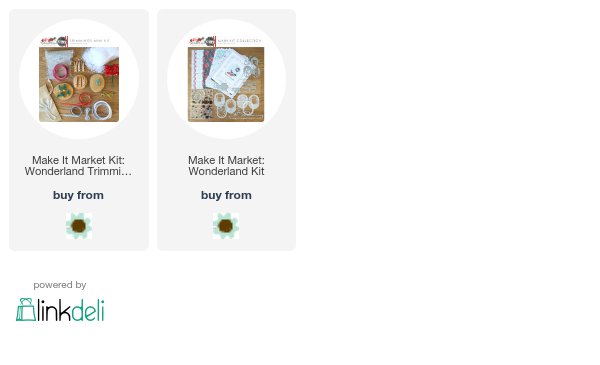 I'm so glad you joined me here today! 
Hugs,
Laurie