Hi friends!  Did you see the newest Gina K. Designs release?  There are sooo many new and wonderful stamps and dies available now!  There is even a new illustrator!  Lisa Hetrick made her debut with Gina K. Designs and her new set is so lovely!
My first card features Lisa Hetrick's newest stamp set You Are.  I still swoon when I see this set!  I love, love, love florals and greenery!  This set has all of that along with some beautifully scripted sentiments!
I used lots of inks to create this pretty Spring colored wreath.  One quick note about the little berries.  I've been wanting a deep red/purple ink color for a while and stumbled upon this color by accident (a happy one!).  I usually am meticulous about cleaning my stamps but somehow didn't clean this berry image while playing with colors one day.  I stamped it in Wild Lilac and then stamped it in Cherry Red.  The result was a gorgeous burgundy!  Yay!
My second card features Claire Brennan's newest Geo Thanks stamp set!  I just love how Claire has added both the bold and outline stamps of each of the included images!  You can stamp each one separately or stamp them together...genius!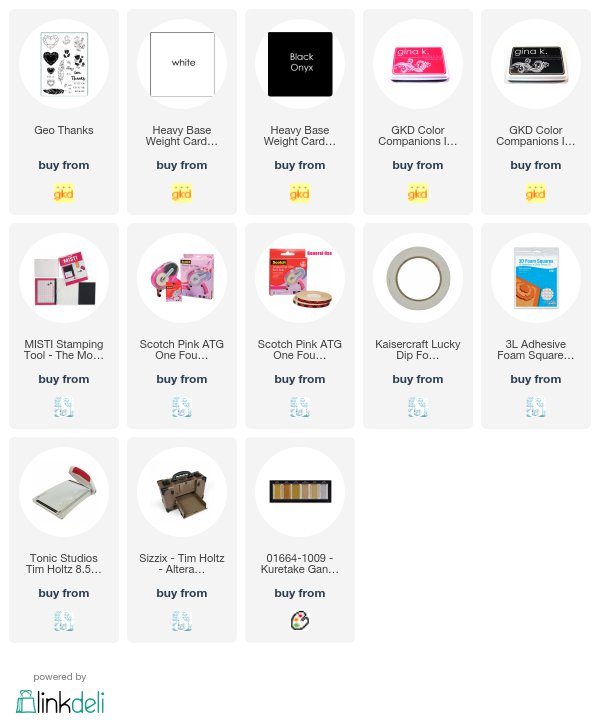 My next card features Theresa Momber's new Framescapes - Enchanted Forest stamp set.  I have long been a fan of Theresa's incredible ability to create scenes!  I don't claim to be anywhere close to her level, but her stamps sure make it fun (and easy) to create lovely scenes! 
I started by embossing the large frame image onto watercolor paper using detail black embossing powder.  I then embossed the grass and fairy images.  I added some watercolor paint and when it was dry some paint splatters.  For the sentiment, I embossed the Believe in Magic onto a die cut label (from the Decorative Labels die set).


My final card features  one of the stamp sets from the new Hearts and Flowers StampTV Kit!  I LOVE this kit!!!  There are sooo many beautiful images and lovely sentiments!  Hearts and flowers are probably my favorite kinds of images to stamp with and this kit is full to the brim with them!  (Alll the heart eyes!!)
I embossed this floral image, die cut it out using the coordinating die set (included in the kit), and then added some quick watercolor paint.
The sentiment is from the You Get Me stamp set, this month's Incentive set which is free with a $75 purchase!
 I'll be back tomorrow to share some more cards from this release with you!
Thanks for stopping by!
Laurie