Hi friends!  Lately, I have been obsessed with all things pink!  I seriously cannot get enough!  So when I opened the Spellbinders January Card Kit, I was delighted to see so much pink!
Speaking of the Spellbinders card kit, this is my first experience with it and I absolutely LOVE it! 
I think my favorite thing about the kit is that there are so many different options and goodies included!  I don't like to be too limited when creating and really appreciate the variety of papers, embellishments, and dies included.  I also appreciate that the dies can be used long after the kit contents are gone!
Normally I'm a pretty slow crafter, but was shocked at how quickly these cards came together.  Gotta love that!  It definitely helps that everything needed to create is included, including the ribbon, buttons, and other embellishments!
I wanted to create an encouragement card so I chose the "you can do anything" sentiment sticker for the sentiment.  Also, I adore the detail on the rose sticker...it's a double layer one with gold on the bottom!  Love!
I admit that I actually swooned when I saw the little envelopes in this kit!  They have actual "notebook" paper!  Aaack!  The cuteness!!  :-)

I see that the card kit that is currently available has changed to the February kit.  It looks really similar to this one but has more peach hues and butterflies!!  Yeah, and the gold tipped feathers...I'm going to need this one too!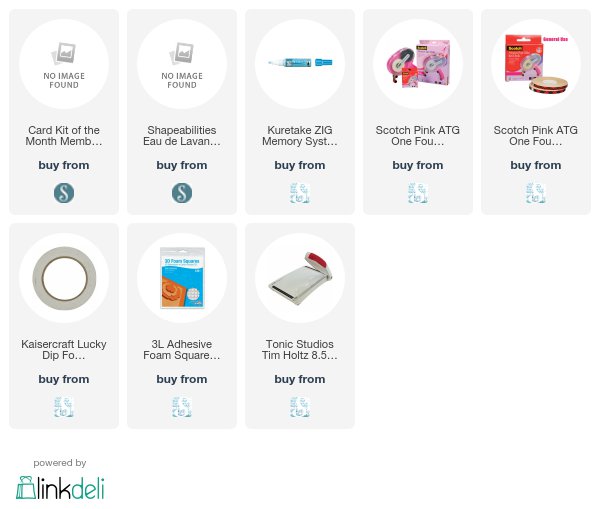 Thanks so much for stopping by!
Hugs,
Laurie