Good morning friends!  I had some time to play in my studio the other day and created three cards with the Spellbinders March Card Kit!  I'm fairly new to card kits but am completely smitten with them!  Everything that is needed to create beautiful cards is included:  card bases, patterned paper, embellishments, exclusive dies, and even the adhesive.
This is the first card that I created.  I was immediately drawn to the beautiful lavender color! 
That lovely hello die cut is a gold covered chipboard peice that is included int he kit.  And those cute little white hearts are actually the negative pieces from one of the included dies.
For this card, I chose pink as the main color.   I used two of the included dies (the heart circle and the flag dies) as well as one of the clear doily pieces. 
I sprinkled on some pearls and a flower (all  are from the kit) as embellishment.
For my third card, I thought I would make a gender neutral baby card.  I am in love with this mint green color!
The gold accents really add sophistication, don't you think?
Just for fun, I added a bit of coordinating ink sponging on a strip of the included gold and white patterned paper.  I die cut another of the included dies to create that white rectangle frame.  There really are so many goodies included, enough to create a TON of cards!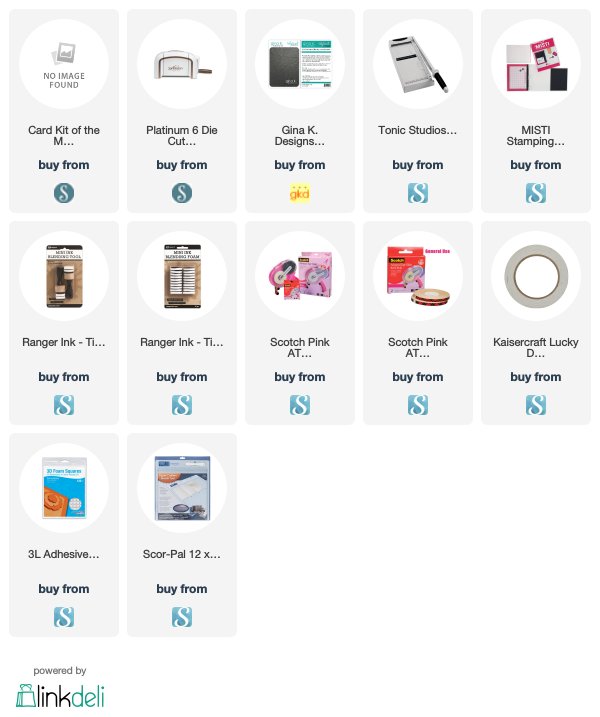 Well, that's all from me today! 
Thanks so much for stopping by!
~Laurie