It's Win It Wednesday time over on the Papertrey Ink blog! There is another favorites challenge along with a contest and giveaway...so many different chances to win!
Do you have a favorite layout? I have a handful of of go-to layouts that I find myself turning to over and over. I thought it would be fun for this week's challenge to focus on your favorite layout! This week especially will be a great resource for those of us looking for some new card sketches! The layout I chose is one that I tend to use when I am creating a more CAS, graphic, or mass produced cards. I can't wait to see all of your favorite layouts!
I used my go-to layout to create this simple, graphic card. I think what I love about this particular card sketch is how it utilizes the Rule of Thirds and is just naturally pleasing to the eye. The background is broken up in to thirds as well as having three embellishments (leaf die cuts).




For the background, I stamped the large outline flower image from the Fresh Bouquet stamp set. I used Limeade Ice ink and stamped it on to Green Parakeet cardstock.
I added three die cut leaf sprigs (from the Fancy Foliage die set). This is a new to me color combination but I have to say I love it! I was totally inspired by a bag of Starbuck's coffee beans that my daughter gifted to me! :-)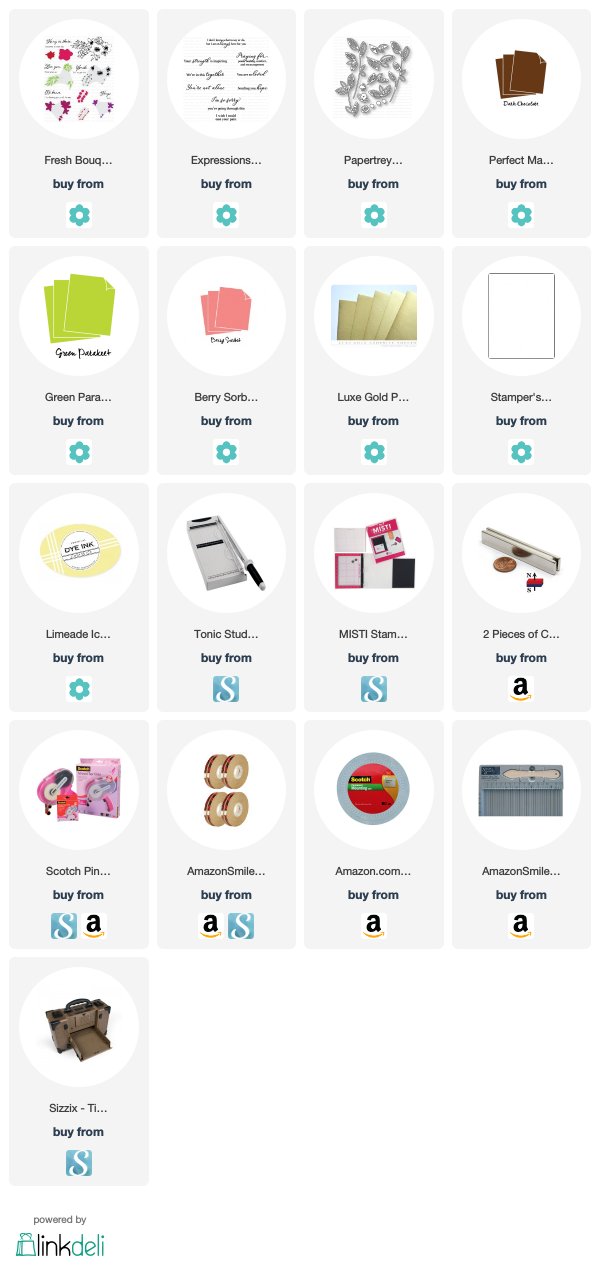 To read more about the challenges and to enter your creation make sure to check out the Papertrey Ink blog!
Thanks so much for joining me here today!
~Laurie