It's here! It's time for the September Ink to Paper release countdown posts! You are in for such a treat this month...just wait until you see all the goodies coming your way! As always, the release will go live on the 15th of the month at 10 pm ET.
Today we are sharing projects featuring the new Tag Creations: Modern Gift die set, Just Sentiments: Be Merry, and Simply Sweet: Blessed stamp sets.
I give a lot of gift cards at Christmas. Well, all year long actually but especially at Christmas time. I was thrilled to see the new Tag Creations: Modern Gift die set! Not only is the gift card holder part super easy to use, but the greenery and poinsettia flowers are GORGEOUS! These are going to be so easy to mass produce, which is always a win for me!
I took my color combo from the gift card. I love to customize my gifts for not only the recipient, but so that it coordinates with the gift card. :-)
I lightly stenciled on some dots using Aqua Mist ink directly onto the Aqua Mist packaging.

For my second project, I created another gift card holder. These are SO fun to make! How fun would these be embellished with balloons for a birthday or graduation gift?
One of my favorite things about this set is the detailed flowers! To make sure the details were etched deeply into the cardstock, I added a shim while die cutting. This is also a good tip for die cutting detailed images (like the pine sprigs in this set). It really helps to get a nice and clean cut.
You probably noticed that I used one of my favorite colors for the holder! I do love a dark background! Sometimes that feels a bit too dark, especially for Christmas so I like to lighten it up by splattering on some ink. Here I used white, but gold or silver looks lovely as well.
And can we just talk about how CUTE the die cut ribbons are? Seriously, I love this set!


Not yet linked but available September 15th at 10 pm ET: Tag Creations: Modern Gift, Just Sentiments: Be Merry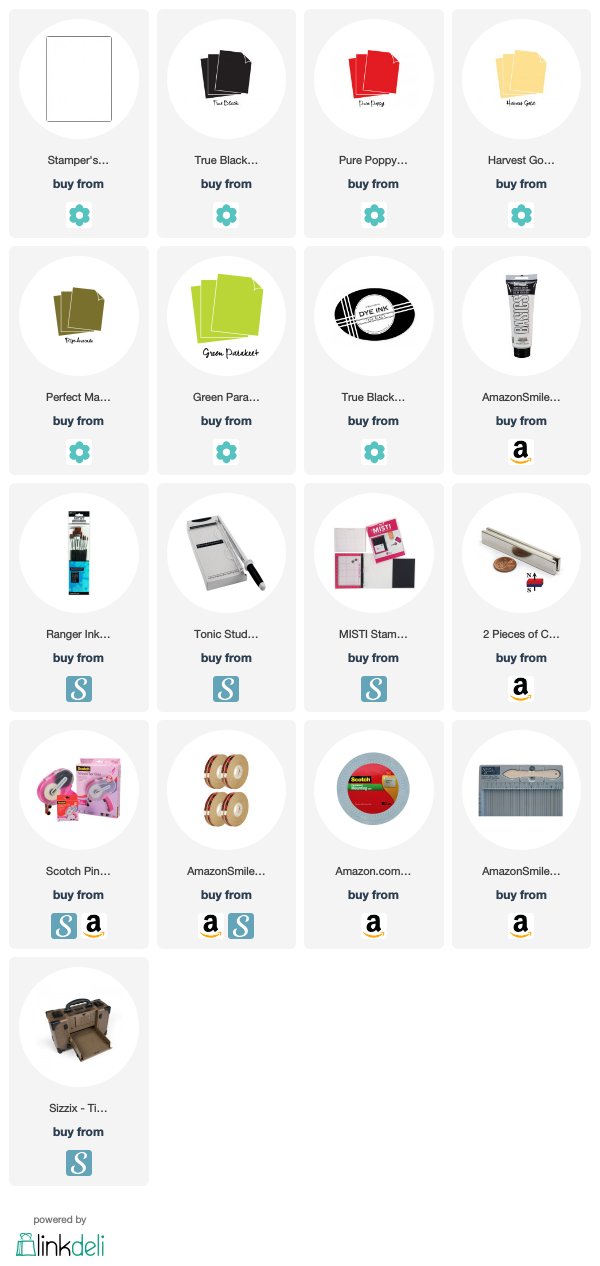 I couldn't help but use these beautiful poinsettias and greenery to create a card! I die cut each of the flowers and leaves three times to create this wreath.
After I die cut the flowers, I added some light sponging to the centers using Sweet Blush and Pale Peony inks. For embellishment, I adhered some clear dew drops onto the wreath.
Again, to lighten the background I splattered on some white paint on the background.

My next card features the new Simply Sweet: Blessed set, designed by Melissa Bickford!
I started by stamping the bold flower image using Distress Oxide inks onto watercolor paper. I lightly spritzed the paper before and after stamping the flowers to create the faux watercolor look.
After the flowers were dry I splattered the whole panel with dark brown ink. I also sponged all of the edges with Frayed Burlap ink for a subtle vintage look.

Thanks so much for stopping by!
~Laurie